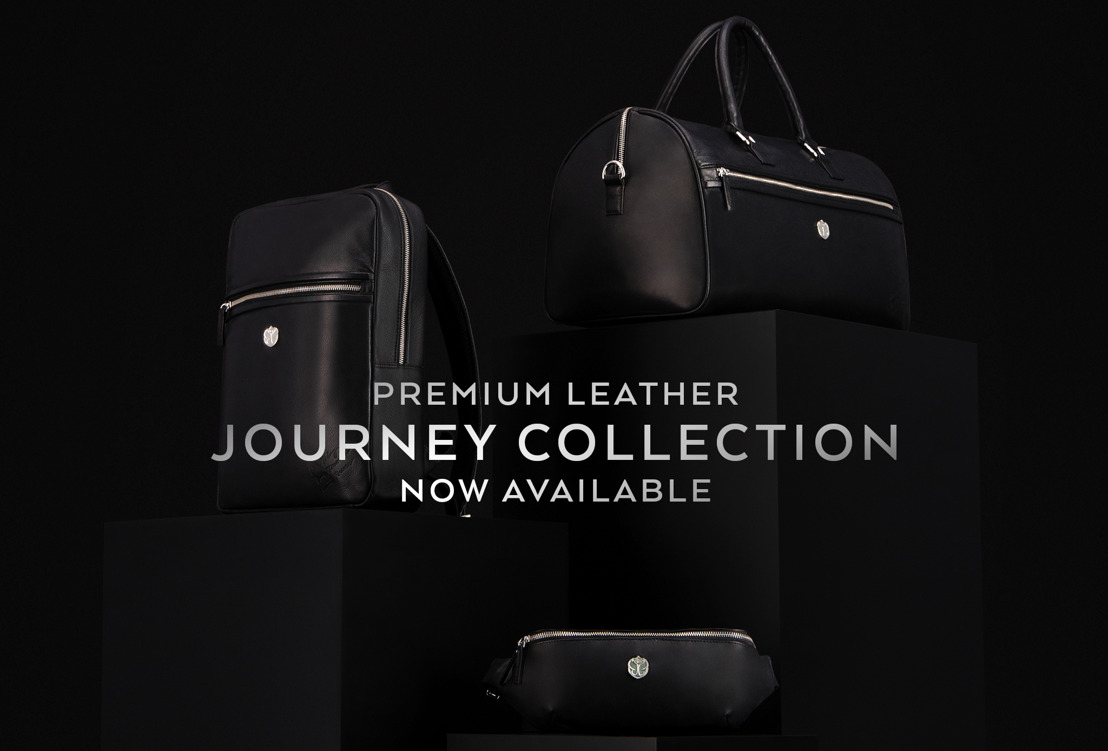 TML by Tomorrowland launches first Premium Leather Journey Collection
Waist bag, backpack and travel bag made of premium materials and packed with details
Monday, 2 September 2019 - The brand new TML by Tomorrowland Premium Leather Journey Collection features a waist bag, handy backpack and weekender travel bag – all made of 100% premium Napa leather, which is known for its soft feeling and durable characteristics, providing both comfort and style. Attention to details make the clean leather bags stand out and the Tomorrowland icon logo is truly the center of attention on the dark black leather. The high-quality zipper keeps all your belongings safe while the main compartments have a nylon interior. 'Live Today, Love Tomorrow, Unite Forever' is carefully embossed on the backpack and travel bag. The TML by Tomorrowland Premium Leather Journey Collection is created for the People of Tomorrow that like to explore the world and discover new places while traveling and packing in style – now available on store.tomorrowland.com.
Premium Leather Waist Bag (€ 95,00) – A clean take on the classic fanny pack
​Keep your personal belongings close to you when you are on the move with the Premium Waist Bag. This clean and premium interpretation of a classic waist bag has all the room for your bare essentials, which makes it a stylish everyday carry solution for your commute to campus, the office, having the time of your life at a festival or when exploring new environments.
Premium Leather Backpack (€ 185,00) – Travel anywhere and pack anything in style
​Carry all your essentials for campus, work or the gym with this clean and back to basics backpack. The backpack includes a large main compartment with elastic laptop fold for protection and a secure fit and a smaller front pocket for organizing and quick access.You can also store your headphones with a holding loop and find more incredible details inside.
Premium Leather Weekender (€ 320,00) – For all your travels
​A classic travel bag and trustworthy companion with premium finishing for a quick weekend out of town, short trips or to carry all your gym gear. The Weekender features a spacious main compartment and smaller front compartment with zipper closing, sturdy leather handles and a detachable shoulder strap.
Discover the TML by Tomorrowland Premium Leather Journey Collection with highly detailed finish on store.tomorrowland.com and travel anywhere in style!