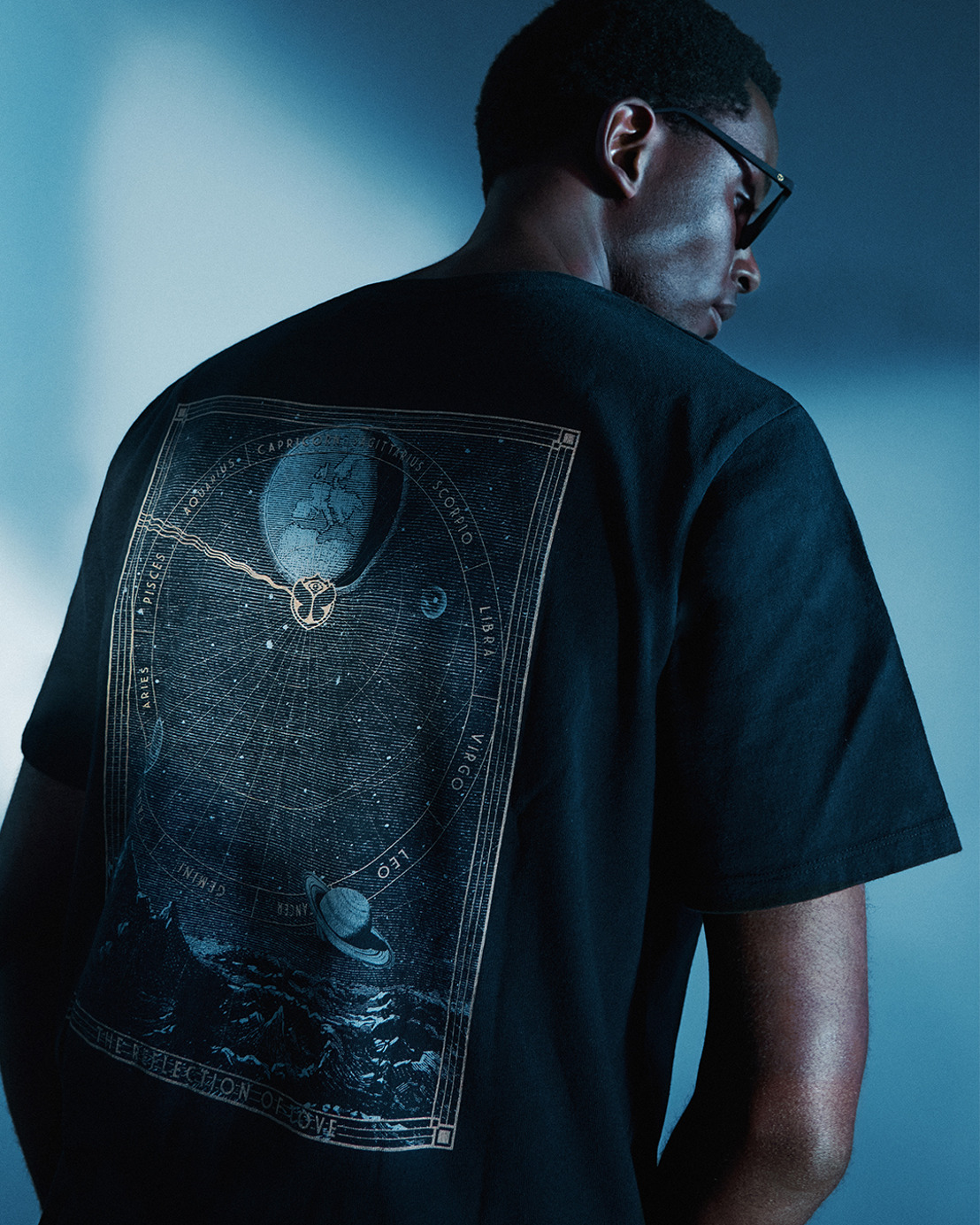 TML by Tomorrowland presents the brand-new capsule collection 'The Reflection of Love'
Inspired by this year's mythical theme
Thursday, 12 May 2022 - Love will reflect again… TML by Tomorrowland – the Belgian apparel & accessories label behind one of the world's most iconic music festivals Tomorrowland – is unveiling the brand-new capsule collection 'The Reflection of Love'. Designed exclusively for this year's legendary three-weekend festival and inspired by its mythical theme, the Belgian team has carefully curated a unique capsule collection for 3 magnificent weekends of magic.
The 16th edition of Tomorrowland will revolve around this year's theme 'The Reflection of Love', welcoming more than 600,000 People of Tomorrow over 3 three weekends in a fairytale world full of magical, enchanting scenery and the finest music. Designed with a lot of attention to details, focus on finishing and high-quality fabrics, the capsule collection features a beautiful and eye-catching 'The Reflection of Love' artwork and design. The collection includes a series of t-shirts, hoodies and longsleeves, as well as a couple of exclusive accessories (sunglasses, jewelry, beach towel and phone case) – allowing you to hit the festival grounds in style and enjoy a magical festival experience this summer!
Pieces are available to shop online at store.tomorrowland.com.
About TML by Tomorrowland
​TML by Tomorrowland creates high-quality, durable clothing with a positive vibe for the People of Tomorrow so that they can enjoy the magic of Tomorrowland, all year round. All TML by Tomorrowland fashion collections are produced exclusively in Europe, not only to keep the production locally, but also to reduce its carbon footprint and control the high quality it strives to deliver every day. By working closely with its manufacturers based in Portugal, TML by Tomorrowland can make sure to translate its creative vision into wearable clothing and accessories by their expertise.
Jordy Van Overmeire PR Coordinator, Tomorrowland