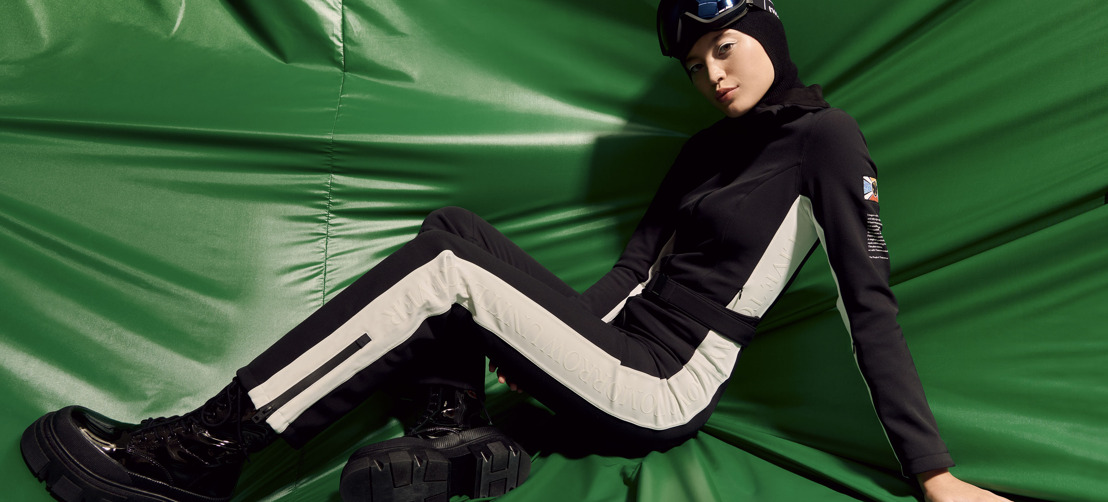 TML by Tomorrowland unveils the brand-new Unity Collection
Looking effortlessly chic on and off the slopes
Thursday, 18 November 2021 - TML by Tomorrowland – the Belgian apparel & accessories label behind one of the world's most iconic music festivals Tomorrowland – is unveiling the brand-new Unity Collection. Exclusively for Tomorrowland Winter 2022, which sold out in no time, the Belgian team has carefully curated a unique and high-performance capsule collection for a magical winter festival experience. Designed with a lot of attention to details, focus on finishing and high-quality fabrics, the Unity Collection features several stylish and elegant pieces for men and women, including a ski suit, ski jacket, ski trousers, a snowboard, t-shirts, hoodies, knitted sweaters, sweatshirts, teddy jackets and beanies – allowing you to hit the slopes in style, as well as looking effortlessly chic off the slopes during the fabulous winter festival.
The symbol of Tomorrowland
​To celebrate the People of Tomorrow, who will be uniting again after 2 years during the first Tomorrowland edition of 2022 in Alpe d'Huez (France), most pieces of the collection feature an inspirational and positive message to share with friends across the globe. The absolute highlight is the premium patch of the iconic Tomorrowland Flag, which embodies the values of freedom, respect and passion to unite us all. The Tomorrowland flag as the symbol of Tomorrowland holds so many beautiful memories, emotions and incredible moments people have experienced with friends while celebrating life under the universal language of music. To capture the Tomorrowland Flag and making it the design highlight of the Unity Collection, TML by Tomorrowland empowers the warm feeling of love, peace and unity throughout this capsule collection – focusing on creating new memories with friends and loved ones, all winter long.
Warmth, comfort and performance
​Designed to provide warmth and comfort, the Unity Ski Suit, Jacket and Trousers are the pinnacle of technical performance, craftsmanship and attention to detail. Other than the technical features you would expect in a high-performance outdoor jacket, pants and full-body ski suit, you get some pretty neat details with Tomorrowland Flag patch and inspiring quote on the left sleeve. The waterproof pockets feature colored zipper pullers that match the elements of the Tomorrowland Flag. The synthetic Primaloft® filling, made from recycled content, offers a high-performance, water-resistant, synthetic alternative to goose down insulation and is designed to perform where you need it most. Both sides of the elegant ski suit are embossed with 'Live Today, Love Tomorrow, Unite Forever' slogan script to spread positivity on the mountains. This high-quality technical ski gear allows you to just focus on being outside and enjoy winter to the fullest.
Turn heads on the slopes
​To fully prepare for Tomorrowland Winter and explore the beautiful surroundings of Alpe d'Huez, TML by Tomorrowland also designed a limited-edition Unity Snowboard, hand-crafted in Austria with 100% clean energy and superior technology, backed by Capita Snowboards. It's ideal for all-mountain fun and side-country freeriding so you can crush laps at Tomorrowland Winter and access all stages with ease. The clean black design with colorful gradient also features the Tomorrowland Flag emblem to spread positive vibes across the slopes.
The Unity Collection ranges in price from €30 to €620. Pieces are available to shop online at store.tomorrowland.com.
About TML by Tomorrowland
​TML by Tomorrowland creates high-quality, durable clothing with a positive vibe for the People of Tomorrow so that they can enjoy the magic of Tomorrowland, all year round. All TML by Tomorrowland fashion collections are produced exclusively in Europe, not only to keep the production locally, but also to reduce its carbon footprint and control the high quality it strives to deliver every day. By working closely with its manufacturers based in Portugal, TML by Tomorrowland can make sure to translate its creative vision into wearable clothing and accessories by their expertise.